Chelsea Manager Frank Lampard has revealed he is aware of Chelsea's set piece problem even before the season started but insisted he tried to solve the problem.
The 42-year old believes his set of players aren't particularly dominant in the air and that has lead to a certain proportion of goals conceded which he believes will be addressed in the transfer window.
"We spoke after the game," "We've looked at set-pieces this season. When we came into the club, we looked at the stats from last season. Last season, we were bottom of the league defending set-plays, in terms of teams getting big chances against us, and second bottom in attacking.
"So we looked at that. It's not just a reference to last season because we haven't improved much this year.
"If you look at personnel, and I really don't like to talk about my own playing days, but we didn't work much at all on set-pieces, certain managers more than others, and there were a few reasons, mainly John Terry, Gary Cahill, Didier Drogba, Michael Ballack and Branislav Ivanovic.
"So you'd stick it in an area and they would defend it or score goals. Similarly with Liverpool, I remember a lot of talk about them and set-pieces a few seasons ago. They were zonal and conceding a lot. They signed Virgil van Dijk and he heads out everything that comes in the box.
"So there's a huge relation to personnel. If you don't have that size across the team, the main thing is trying to compete as hard as you can and making it difficult for other teams to score. There's no doubt and I'm not making excuses because we haven't done that well enough on the pitch and that has to improve.
"When you look at who you might bring in with the balance of the squad, in the modern day, it is certainly something to take into account when you're looking at recruitment. Defensively, the players that are here now I have to focus on.
"What happens in the summer will be what happens. I don't want to talk too far ahead. It's not the right thing to do. We've got a strong group and we've got a job to do. We will sit down and look at it in the summer."
Chelsea's game tomorrow night against Watford will be Lampard's first game after one year and he was asked just how the team has progressed under him.
We've progressed in the way I want us to play and the style we want to play. When you're a manager and you come in you have to work very hard at that and there have been some real signs in games where I've been really happy with what I've seen. In others, not so much.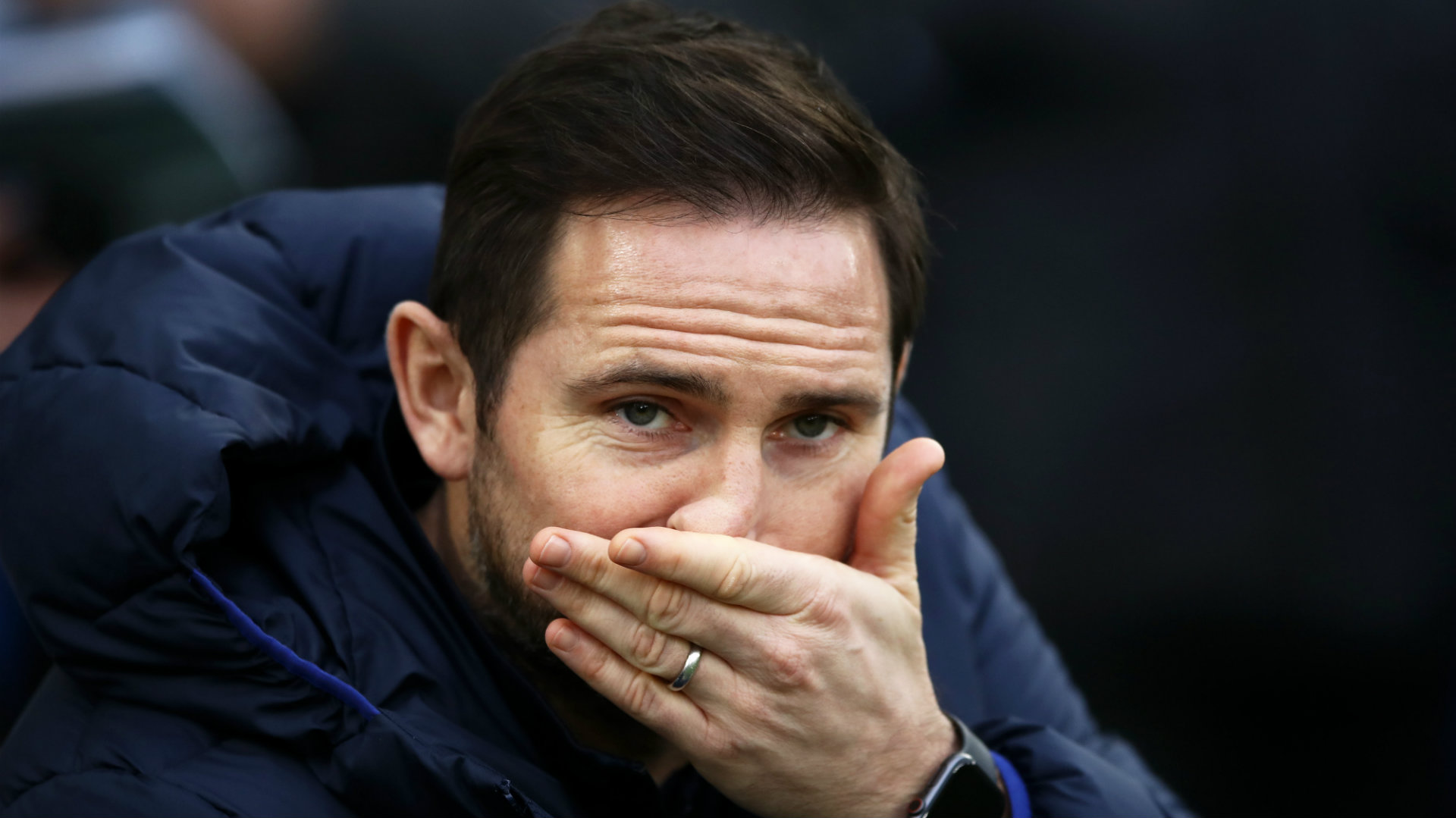 "I think the expectation at the start of the season, I think even from myself, knowing we lost Eden [Hazard] and the input he had individually at the club was huge, and how do we work around that?
I think we've found good ways to work around that, I think the development of the youth, the performances of some of the senior players, the way we're trying to play, I do feel that.
"When I sense from the fans what they want, I always want to improve and we're nowhere near the finished article where we want to be, but we have found really good levels at times.
"I also understand the second part where you say you will be next, 'Ok, now we're going to challenge', because we're going up against, if not the two best club teams in the world, then they're very close to that.
"They've worked hard over a big period, they've trained well and recruited well, so we may find the curve looks slightly different. We have to fight against that and try and close the gap as quickly as we can in whatever way we can as a club.
"My job on the training pitch is to work to close that gap as quickly as I can. That's where we're at. I'm pretty pleased, I'm always a perfectionist and I always want more. I'm pretty pleased but it means nothing if we don't finish off the season well.
"These next games until the end of the season are huge for us to try and say we're pleased at the end of the season, because if we get in the Champions League spots then, of course, I will be very, very pleased."